Nestled in the King Valley only 1.5 hours from Albury, this incredible location is perfect for your next wedding or event.
We recently had the opportunity to style The Chrismont Winery for a special couple's Wedding. The stunning backdrop of the vineyard teamed with the blank canvas Cellar Door Restaurant & Events complex made this a wonderful space to work with.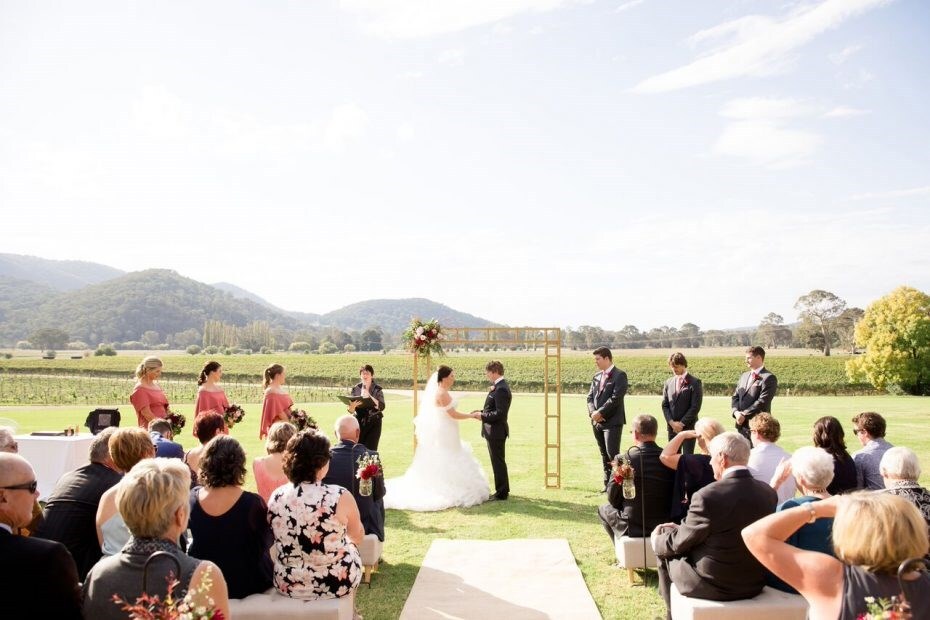 For this particular event, we teamed up with the guys at Poppy Emporium to create some wonderful floral designs exactly to Amy's (Our stunning Bride) request. We ensured that the
floral pieces had a sense of continuity to bring all spaces together beautifully.
We absolutely adored the colour pallet of these floral arrangements, the deep reds really popped in the setting.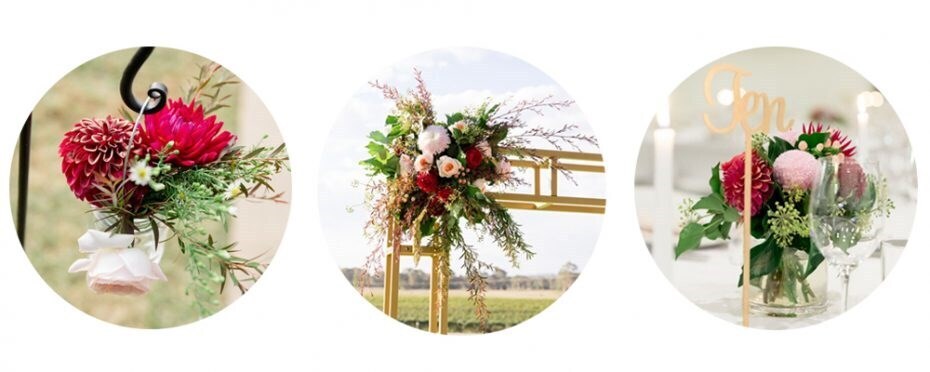 The best part about this Venue is the clean canvas in the Restaurant. This gives the client the opportunity to adjust the feel and create an environment that is unique to their particular event. Amy & Brad (our Bride & Groom) decided to keep it simple, sophisticated and modern. We love creating any look and bringing the Bride & Groom's vision to life but we must say this was definitely one of our favorites.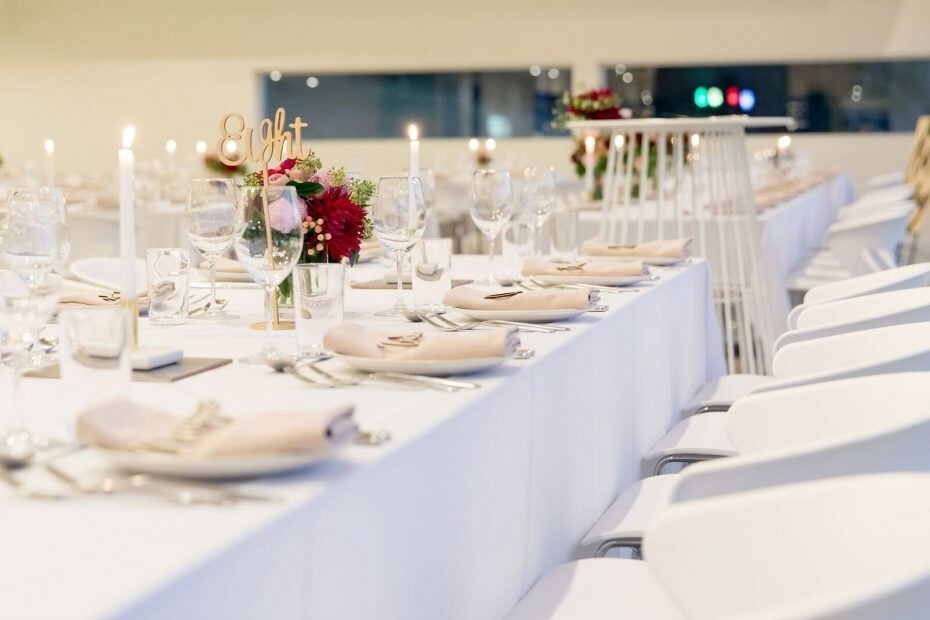 Adding simple personalised touches to the day gave it a very warm and loving vibe, just like the newlyweds.
Seating boards are a wonderful way to add that touch of personalisation and point of interest amongst everything else that is going on, not only are they completely customisable they are the perfect keepsake!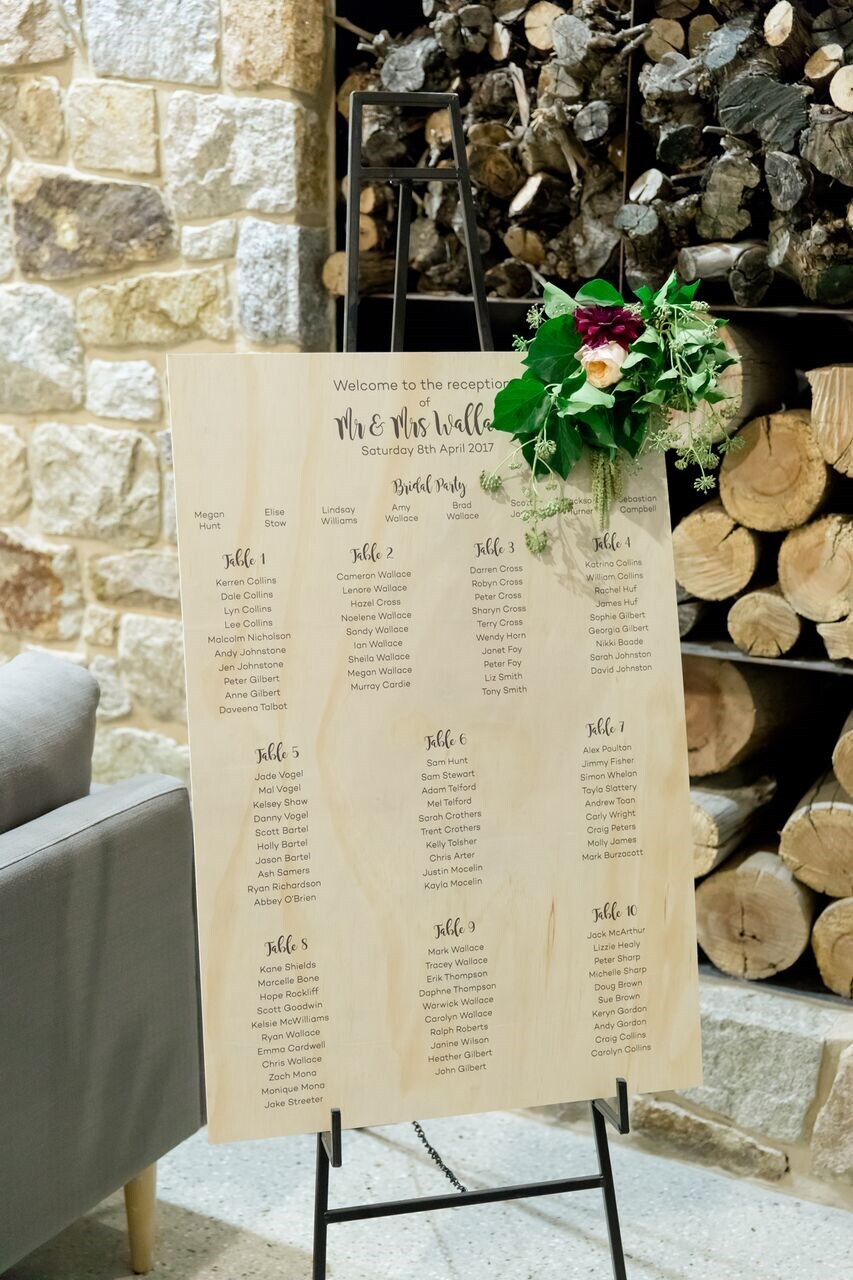 Our main priority at Enhance Styling & events is ensuring you stay true to yourself and what YOU want. We work with you to bring together a styling concept, recommend trusted vendors and make certain that your big day runs smoothly in regards to setup & pack down.
Love this venue and would like to learn more about how you can have your next event here? Contact us today or head to the Chrismont Winery Website.